Step 1: Select the product and click the picture to enter the product page
Step 2: Select the size on the right side of the page (if applicable), then click 'Add to Cart'
Step 3: Confirm the selected goods and quantity on the 'Shopping Cart' page, and click 'Order Checkout'
Step 4: Enter the delivery method, address and payment method on the 'Payment and Confirmation' page
Step 5: Then click 'Go to Checkout'
It's that simple! You will receive a confirmation email after ordering the goods. You will also receive an email notification after the package leaves the warehouse.
Happy shopping!
Generally, it takes 10-15 working days to book the goods. You can contact customer service to check the progress after placing the order.
If the goods do not arrive after 15 working days after payment, you can choose a full refund, please contact customer service for processing.
You can use any of the following payment methods to place an order, including:
Visa, MasterCard and AmericanExpress
After confirming the order, the system will link to the Paypal page, click to use the debit card or credit card to pay, and you can pay immediately without registering your Paypal account
Paypal is a payment method for online shopping. Buyers and sellers can pay or receive money online. Today, Paypal has more than 100 million users in 190 countries and regions. The advantages of using Paypal for payment are fast, safe and easy, and Paypal guarantees to protect the customer's credit card and other financial information to avoid leakage to the seller.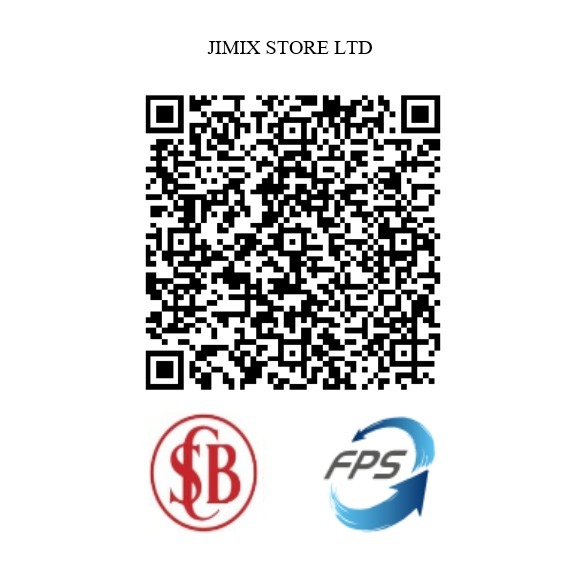 (FPS QR CODE)
Please place the order and transfer the funds according to the instructions and keep the screenshot/input number, send in the order message / Facebook Message customer service, and confirm the order.